Charts Without Challenges.
Get the same information provided in FAA Sectional, TAC and Low-Enroute Charts in a much more manageable format.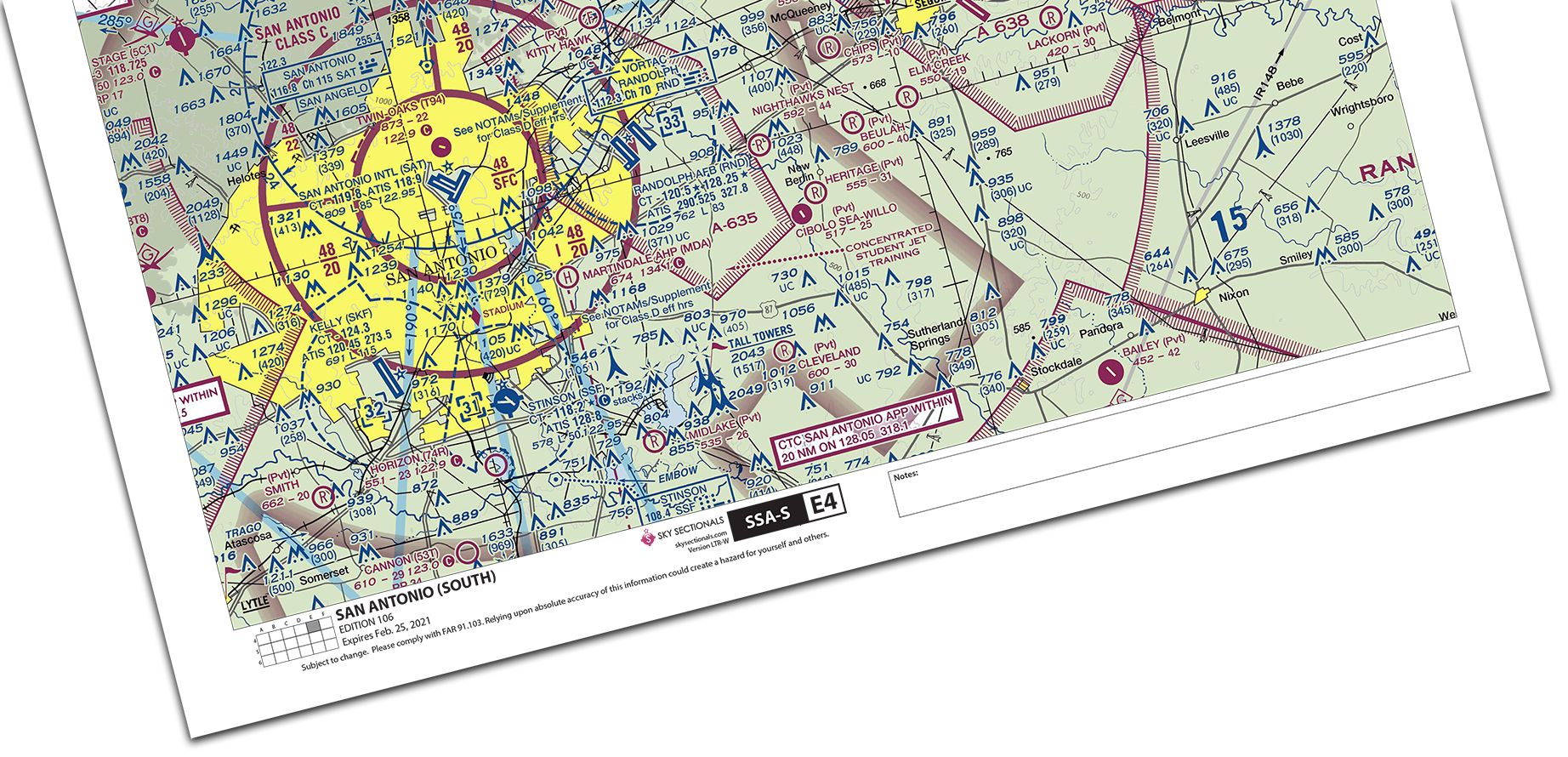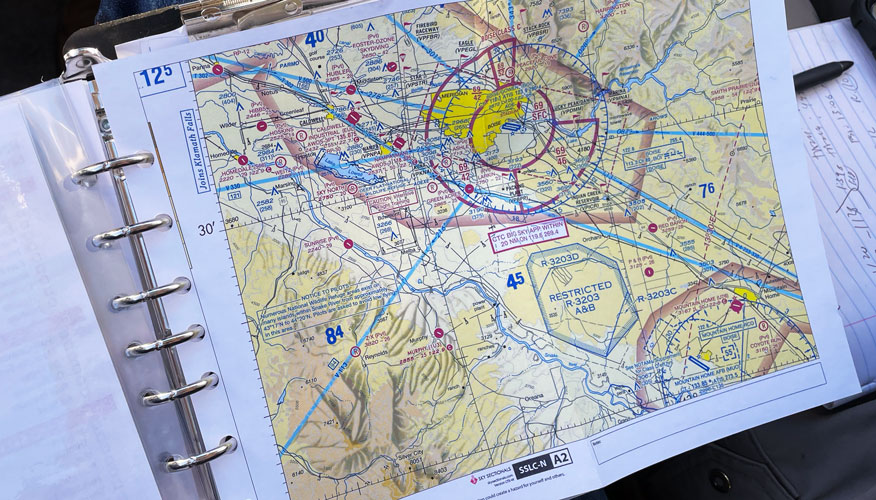 Perfect For Kneeboards
Formatted for standard letter-size paper, SkySectionals charts can easily be accessed from your kneeboard.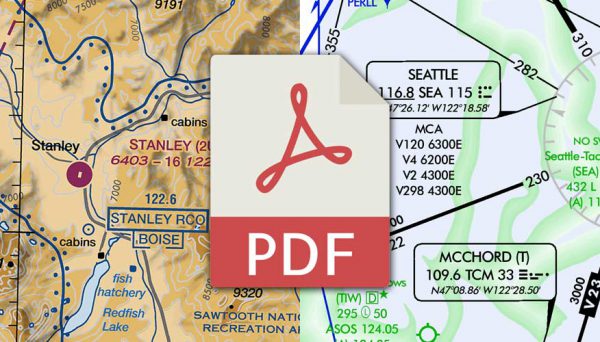 Download & Print
SkySectionals are provided in PDF format so you can print as many copies as you like from your color printer.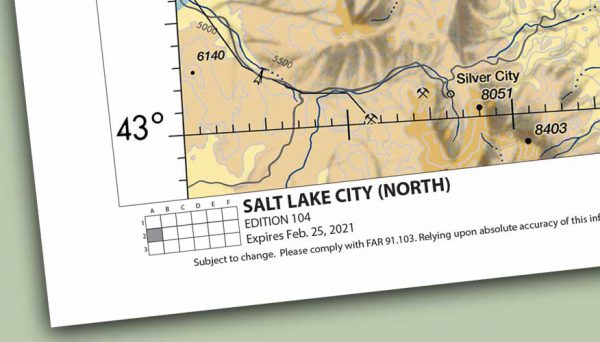 Find Your Route
Track your flight by simply turning the page. There's no need to open up and refold your sectional.
SkySectional Charts give you the same chart information you find on FAA sectionals, TACs and Low Enroute charts but are provided in much more managable letter-sized "panels". Now you can track your flight from the comfort of your kneeboard or yoke clip without having to open and refold an unwieldy 5-foot by 2-foot chart constantly.
Without giving up paper...
It's hard to beat the reliability of paper.  No batteries to charge. No screen glare to worry about. No software upgrades to deal with. With SkySectional charts, we've brought the convenience of technology together with the simplicity of printed paper. Just  download up-to-date chart PDFs that are perfectly formatted for printing on letter-sized (8.5 × 11) paper with your own color printer.
With info at your fingertips
Just print and bring along the SkySectional "panels" that are pertinent to your trip—keep them on your kneeboard in the order necessary for your flight and just flip the page as you go. Need to look-up the CTAF frequency for a position report? Want to check the Maximum Elevation Figure? Need to find an alternate airport in a hurry? It's right there in front of you.
(Instruments Masked by Chart)
Standard aeronautical charts are large enough to be used as a windshield sunshade and require unfolding and refolding to follow your route.  SkySectional charts provide you with the same sectional information in a much more manageable format—making it easier to keep the cockpit organized and efficient while allowing you to keep focused on flying the aircraft.