No More Hand-Drawing Grids
See how CAP Charts from SkySectionals free you from manually drawing CAP grids.
Tour a SkySectionals CAP Chart
CAP Charts from SkySectionals overlay conventional cap grids on sectional charts. You get the same chart information provided on FAA sectionals with a CAP Grid overlay divided into 36 "panels" formatted for letter-sized paper that you can print yourself. 
Try Before You Fly
To help you get a better idea of what SkySectional charts are like, we've put together a few free samples. Simply fill out the form below, and you'll quickly get an email with the link to download our sample charts.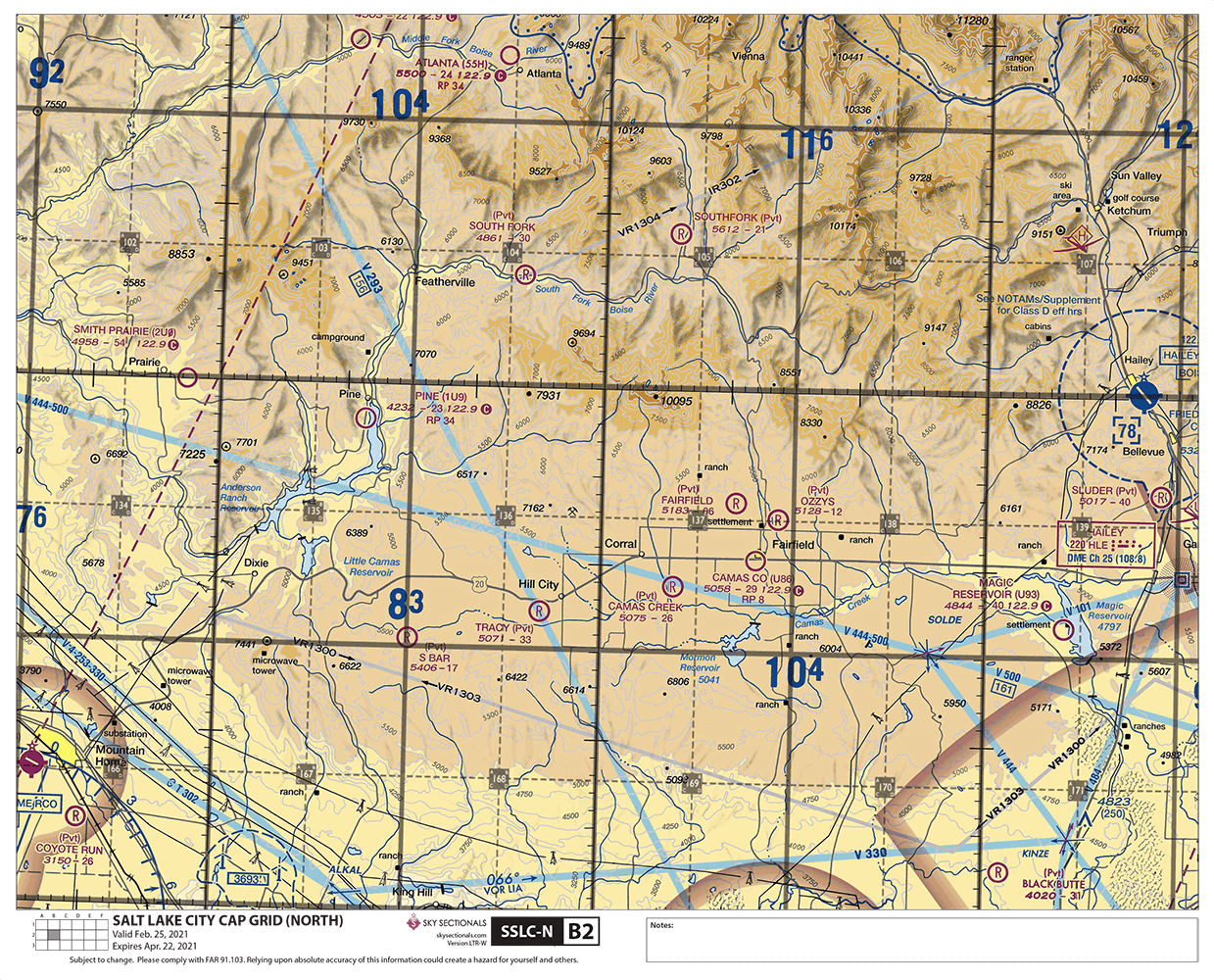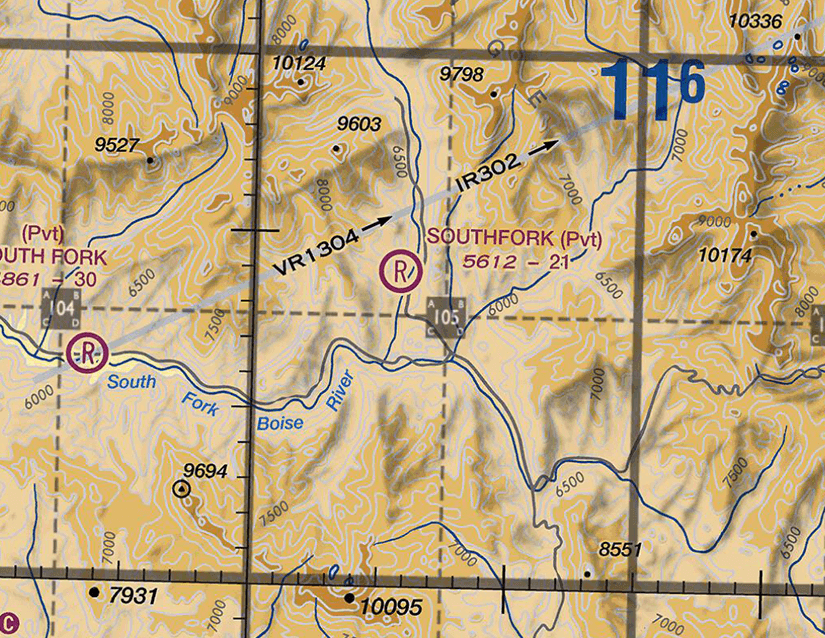 The image here is zoomed in on one of our CAP Chart panels. You can see that the grid overlay is the conventional CAP grid that you're used to—15-minute by 15-minute quadrangle grids further subdivided into 7.5-minute A-B-C-D grids. We've taken great care in ensuring the grids are easily identified while also making those identifiers and the grid lines semi-transparent on the chart—helping to ensure that chart information beneath them isn't obscured.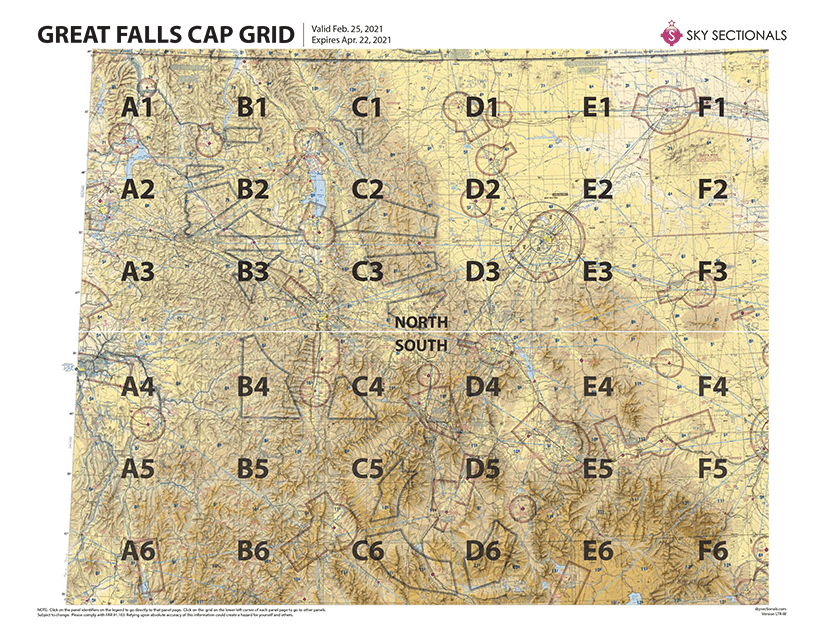 See the Full Chart at-a-Glance
Page 1 of every CAP Chart is the full sectional grid. You can get a quick idea of where everything is and see the relevant grid identifiers for each SkySectional panel. Best of all, you can quickly navigate through the sectional–clicking on grid identifiers will take you straight to that SkySectional panel.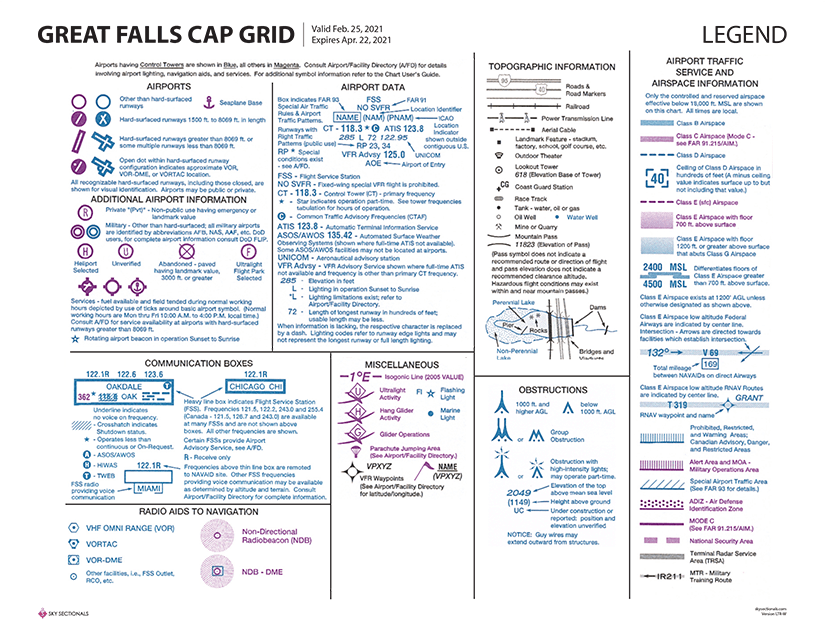 Legend at Your Fingertips
Trouble remembering the difference between how a VOR and a VOR-DME is notated? Or maybe you need to lookup how receive only FSS radios are displayed. The legend is always included so you can keep it close at hand.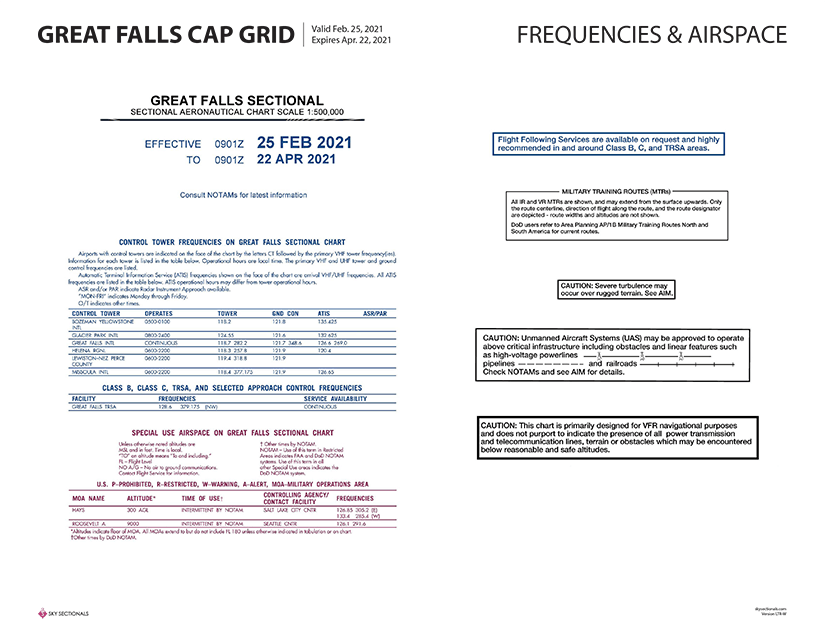 Advisories, Frequencies & Airspace
We include all of the supplemental information provided on a standard sectional. No more flipping and fumbling with your sectional to check on control tower operating times or TRSA service availability. Just print out the relevant page of your SkySectional and keep it on you kneeboard–it'll always be a quick glance away.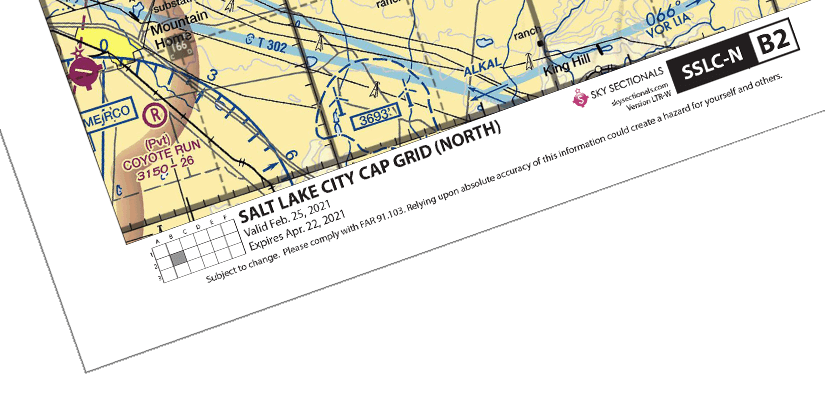 SkySectional CAP Charts include some helpful features to quickly get to the panel you need. Each panel includes a grid that displays which panel you're on in relation to others in the North or South sectional. In addition, you can click within the grid to navigate to other panels. Furthermore, you can always click on the SkySectional code (in this case SSLC-N) to go back to the full sectional view.